wood boiler, woodboilers, wood burning boilers, wood boiler, woodboilers, wood burning boilers, wood boiler, woodboilers, wood burning boilers, wood gasification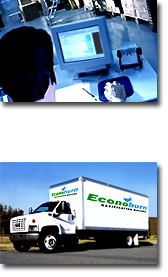 Make the smart move, and start saving money!
Ordering your Econoburn™ boiler is easy...
Ready to start saving money on your yearly fuel bill?
Ordering your
Econoburn™
wood gasification boiler couldn't be easier.
Call Toll-Free 1-866-818-5162 to locate the dealer nearest you!
All of our wood boilers are shipped F.O.B. from our manufacturing plant in Brocton,
New York. Continuous production in our state of the art facility allows us
to deliver your wood boiler usually within three weeks from placing your order.
Don't wait any longer to start saving money on your fuel bills.
To help determine your heating needs and payment
method, check out the details below.
Determining your heating needs...
To determine which
Econoburn™
wood boiler model is right for you, consult the table below.
Recommended Wood Boiler Model
Econoburn™ Wood Boiler Model
Boiler Output
(Btu's)
Econoburn™ EBW - 100 Wood Boiler
100,000
Econoburn™ EBW - 150 Wood Boiler
150,000
Econoburn™ EBW - 200 Wood Boiler
200,000
Econoburn™ EBW - 300 Wood Boiler
300,000
Econoburn™ EBWC - 500 Wood Boiler
500,000
Econoburn™ EBWC - 1000 Wood Boiler
1,000,000
Other factors to consider when choosing a wood boiler model would include heating system type,
commercial or residential application, relative building insulation rating, and climate region.
Size and model recommendations are for general illustration purposes only.
Alternative Fuel Boilers
strongly advises that a comprehensive heat loss calculation be performed by a qualified professional to ensure proper sizing for your system.
If you are unsure about any of these details, check our
F.A.Q
section, or
click here
to contact
our sales representatives for more information.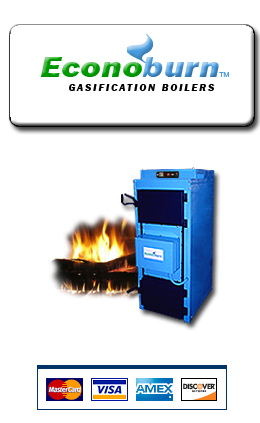 Installation...
To ensure compliance with local building and fire codes, and to validate the product warranty, the use of licensed professionals is required for the installation of your new
Econoburn™
wood fired boiler.
Please include contact information for your heating specialist.
Just before shipping your wood boiler, we will contact and supply your heating professional with all of the required installation documentation.
Payment terms and methods...
Once you have contacted our sales staff, and discussed your heating
requirements, we will prepare a quotation for your wood boiler order.
Shipping costs will be also calculated and added to your quote.
A 50% deposit of your invoice total is required to place your order. The balance of your account is required before final shipment of your new wood boiler.
For your convenience, we can accept payments by check, and process
VISA™
,
MasterCard™
,
AMEX™
, and
Discover™
credit cards
either in person or by phone.