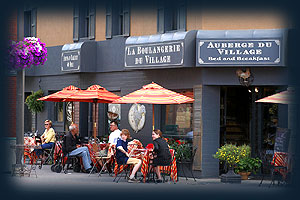 Executive Quality, and Comfort
in the Heart Of the Village...
Presenting Auberge du Village, elegantly inspired downtown Bed and Breakfast suites. Enjoy comfort and privacy in the heart of Sudbury's business, entertainment and hospitality
neighbourhood, in Northern Ontario's
city of attractions.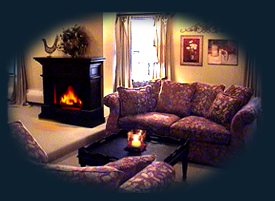 Luxurious, Spacious &
Convenient Accommodations..
Auberge Du Village offers two truly elegant suites, each on their own private floors above La Boulangerie Du Village, Sudbury's only
authentic Old World Artisan Bakery.

The bed and breakfast incorporates two magnificent units,
The Bordelais Suite, and The Compagne Suite. Each of these finely appointed residences are spacious and luxurious, with all the amenities.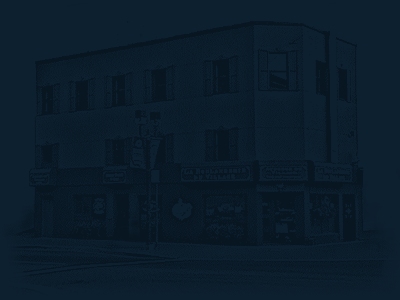 Welcome to
Our Neighborhood...
Whether business or pleasure, Sudbury's newest and finest Bed and Breakfast is at the
"center of it all".

Auberge du Village is within steps of government, medical and financial services, sports and exercise facilities, Northern Ontario's
finest day spas, and a treasure
trove of restaurants, shops
and entertainment.
Unique and award-winning...
If you haven't been to Sudbury lately, on arrival you'll recognize that our first neighborhood is experiencing something of a renaissance. After extensive renovations, Auberge du Village and La Boulangerie du Village are helping lead the way.

Recently, the Greater Sudbury Chamber of Commerce recognized us with a Community Enhancement Award.
It is with great passion and pride, we welcome you to discover Auberge du Village, in the heart of
Sudbury's first neighborhood. Click here to explore our suites.