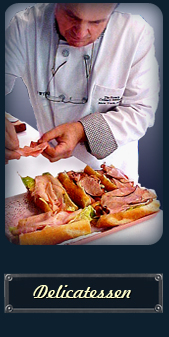 Welcome to our
World famous Deli...
In honor of all the great individuals who have
graced, and eaten in Sudbury's downtown
village, since our city's humble beginnings,
we present our World Famous Deli.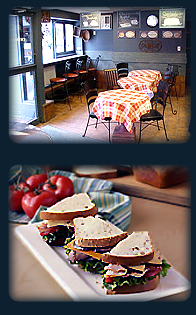 Come and savour a delectable variety of Sandwiches, Soups, Salads and Continental snacks, all stacked, filled and loaded on our signature Artisan Breads, Croissants and Rolls.
A most decadent selection of fresh baked Gateauxs, Muffins, Pastries and Pies, will satisfy your sweet cravings.
Choose from our great variety of the World's finest coffees, including Rare, Freetrade, Flavoured and Decaffeinated blends. An assortment of Teas, Iced Cappuccino, Iced Coffee and Hot Chocolate are also available.
We at La Boulangerie du Village strive to be original in everything we serve, and are proud to offer you only the best.