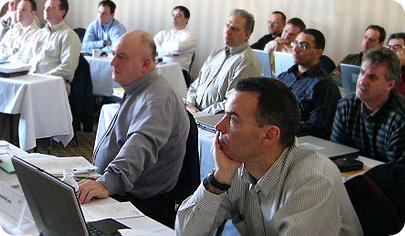 Training and Education

Operation - Maintenance - Customized Training
Whether for a newly installed system component or a turnkey project
DTS
offers professional, certified training for the safe and competent operation and maintenance of our electrical distribution equipment installations.
Unique to North Eastern Ontario, our newly established training center in Sudbury, Ontario delivers programs that combine a balance of theory and hands-on techniques to ensure participants gain the tools necessary to execute their duties properly and safely.
Numerous training programs and modules are available and our facilities can accommodate up to 30 participants.
DTS
will customize training programs to match your power system or process and can also supply on-site training at our client's facilities if required.
Diversified Technical Solutions
provides training in a variety of areas including:
Breaker Maintenance
Ground Fault/Ground Check Protection
Arc Flash Training
Lighting and Energy Retrofit
Fuse Applications
Equipment Acceptance Testing (e.g. Cable hi-pot testing, breaker testing)
Cable Splicing and Terminations (Low and medium voltage)
Power Engineering Courses (Short Circuit, Arc Flash, etc)
Custom Courses to suit your needs
Need more information? Click here
to contact us now.