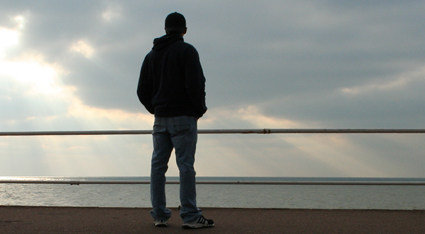 New Life Support Programs
Addictions and Rehabilitation Program
The Salvation Army Sudbury - New Life Centre operates a 10-12 week Residential Program for those suffering from severe chemical dependency. We are committed to providing our clients with the best care possible.
Our program utilizes the 12 Steps of Alcoholic's Anonymous, while using the Bio-Psycho-Social Model, Reality and Cognitive Therapy. We seek to assist the client in their journey to recovery, and help them achieve a lifetime of sobriety.
Our Treatment Team brings an excellent background in social work, addictions, concurrent disorders and personal recovery.
Our Addictions and Rehabilitation Program includes:
Establishing Weekly Goals
Lectures
Open Group Discussions
A Safe Place to Share Your Life Story
A Place Of New Beginnings
Graduation
Life Skills Training
Spiritual Guidance
Relapse Prevention
Access to Health Care Professionals
Live One Day at a Time
Client Games Room
Journals
One-on-One Counselling
Guest Speakers
Believe in Miracles
The Salvation Army Sudbury - New Life Centre Addictions and Rehabilitation Program is here to support and encourage clients during their hardest times. Our staff understand how difficult and overwhelmed individuals may feel during this process.
Our primary function is to provide for our client's basic needs and support them however we can in their time of crisis and new beginnings.
This program has been made possible, in part, by funding from the
Ontario Ministry of Health Local Health Integration Network (L.H.I.N)
Need more information? Click here
to contact us now.