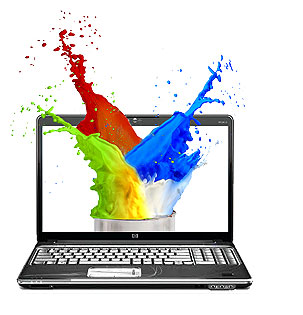 Graphic Design for your Projects...

Images and Graphic resources are integral to defining a unique identity for your business or organization, and enhancing the appearance of your website, promotional and marketing materials.

With the potential to inspire consumer and user confidence, the inclusion of relevant, cleanly executed design elements is critical to effectively and persuasively communicating the nature and quality of your business, organization, products or services.

Whether you require a corporate image, logo design, or branding for a specific product or promotional campaign, Essential Multimedia can provide professional custom designs, images, diagrams and illustrations for your website, print, and other promotional needs.

Corporate Identity
Branding and Logos...

Corporate Identity development is centered around establishing a relevant, immediately recognizable and memorable design to uniquely identify and distinguish your company or organization.

Creating a logo, theme and design format will allow you to establish continuity between your website, print and promotional materials.

This will help project a professional integrated marketing interface for your clients and customers, relaying a positive, persuasive and credible first impression of your products and services.

By researching and integrating current industry design trends with existing and traditional marks and brands, Essential Multimedia will blend aesthetically relevant design elements to create an attractive, and user friendly brand and interface for your business.
Graphics, Illustration
and Image Editing...

To enhance the appeal and effectiveness of your website and marketing materials, Essential Multimedia can create complimentary graphic elements and illustrations in a wide variety of styles.

Client supplied images and artwork, whether used for websites, print or signage, usually require editing and formatting to optimize their appearance and effectiveness for specific media.

Essential Multimedia will ensure your supplied image resources are effectively processed to optimize their professional appearance and suitability for various formats.

Professional photography services are available, as well the licensing or purchase of professional stock images if your project requires.