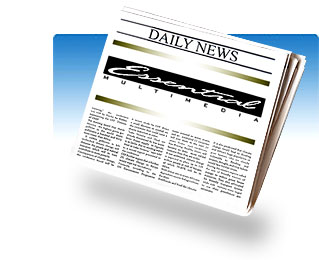 Print and Promotional Materials...

Marketing your company's brand most often requires printed promotional materials to compliment and support your online presence.

Maintaining quality and design continuity between various media campaigns is the key to professionally and consistently projecting your organization's identity.

Whether you require business cards, brochures, pamphlets, reports, or signage for your marketing campaign, Essential Multimedia can provide professional, full color, camera ready design work for a variety of promotional materials.

For your convenience, we can also source and liaison with print firms to design, supply and deliver finished print jobs to your door.