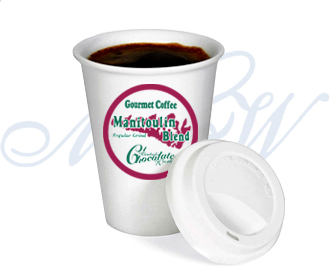 Fresh Roasted Coffees, Teas and Cider Served Hot or Cold...
Delicious beverages to compliment your chocolate indulgence!
Manitoulin Chocolate Works is proud to serve custom fresh roasted Signature coffee blends to compliment our artisan chocolates and treats including our popular medium roast Manitoulin Blend.
Also available is a fine selection of hot chocolates, black, green or herbal teas, apple cider, and during our summer months iced coffees and tea.
Custom Fresh Roasted Coffee
Our custom fresh roasted coffee blends are shipped to us each week guaranteeing the freshest most delicious coffee available on Manitoulin Island. Our custom blends are roasted to our exacting specifications using only the highest grade Arabica beans.
Enjoy a brewed cup of your choice of medium, dark or a flavoured roast. All of our coffee is also available in half pound bags to take home.
Manitoulin Blend
- Our signature coffee is a medium roast coffee of Columbian, Brazilian and Mexican beans.
Village Blend
- A medium roasted blend, our Village Blend brings you the best of Brazilian and Columbian roasts for a strong full flavored cup of coffee. Not too dark but not for the light Village Blend is a hearty, lively coffee blend.
Mudge Bay
- This sultry coffee is a unique blend of both light and dark roasted beans for a blend that's unlike any other. Inspired by those who enjoy a strong tasting coffee, our Mudge Bay Blend is a heavy, full-bodied coffee bean.
Decaf Blend
- Combining the natural flavors of our Swiss Water Decaf and Natural Columbian, we've come up with the perfect Decaf Blend. Rich, robust and full of flavor, these lightly roasted beans offer all the taste you'd expect from Columbian coffee but without the caffeine.
Flavored Coffees
- We carry a variety of premimum flavoured coffees, each with a distinctive taste. Some special seasonal flavours include Símore, Pumpkin Spice, and Christmas Blend.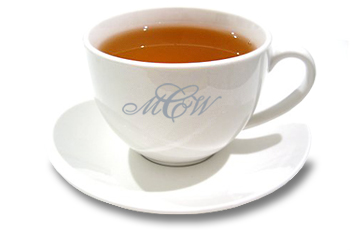 Teas - Black - Green - Herbal
Manitoulin Chocolate Works carries a wide variety of fine teas from around the world.
All of our black, green, and herbal teas are available by the cup or in box sets.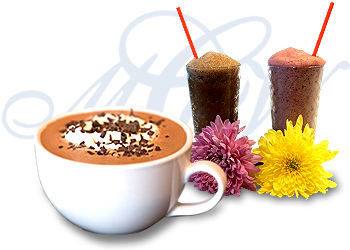 Other Choices
Hot Chocolate
- We have a wide selection of flavoured hot chocolate in individual packages. The most popular is our decadent Double Truffle.
Apple Cider
- Available in the autumn, delicious fresh pressed cider in a size to share.
Iced Espresso
- Our iced espresso is made in store with our dark roast coffee, a little bit of sugar and hot chocolate mix to finish it off. Good by itself or can be blended with either milk, cream, or chocolate milk.
Iced Tea
- Our unique iced tea is made with fresh brewed herbal and black teas, sugar, and real blueberry puree.
Click here
for directions to Kagawong and our shop...